We Believe in
Good
Dentists
Marketing Support Packages for Dental Practices. Expert answers, concierge support, and premier web services designed to grow your practice.
Your Practice Brought to Life
Modern dental websites that capture the essence of your practice. Show off your practice through an engaging and responsive digital storefront.
Your patients know why they choose you for care. Now it's time to show it to everyone.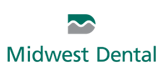 Search Engine Optimization
Practical and adaptive SEO programs shine a spotlight on your strengths and drive your practice to the top of your competition.
Unmatched optimization strategies are built and customized around your practice to attract the patients you want.
Concierge Service and Support
Our team takes the burden of managing a digital practice out of your hands, so you and your staff can focus on keeping your patients happy and healthy.
Our mission is to provide you with peace of mind to know that we care about your practice as much as you do.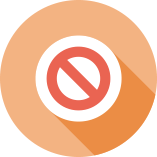 No Contracts
Don't get locked into a yearly contract. Services remain active for as long as you need them. We know that we deliver results.
Unlimited Support
Don't worry about how many hours you have available for edits. All of our plans and packages include unlimited text and image edits while you are a partner with us.
Dedicated Care
Our team members are here for you! Our average ticket is closed in under an hour, no more waiting for weeks to get an edit!
We Succeed When Practices Achieve
Keeping your patients informed about your holiday schedule and emergency protocols is crucial. Learn how to update your hours with ease!
read more